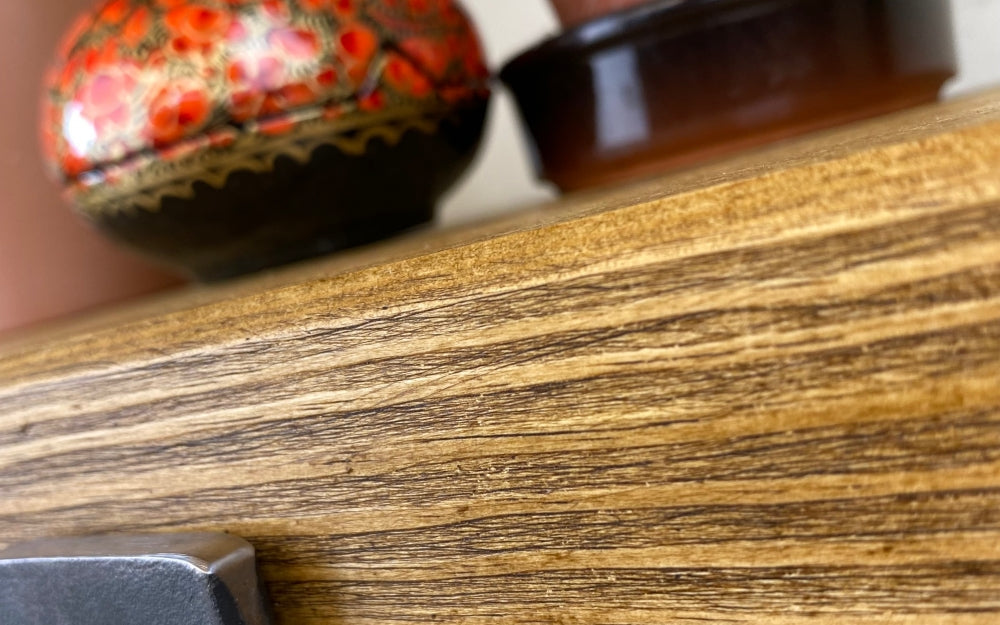 About our products
Raw materials | Finishing | Fixings
Raw materials
All our products are handmade, using the highest quality materials, from our workshop in Bedfordshire, England.
Solid oak and pine
We only use wood from sustainably managed FSC forests. Giving you the confidenceyou are buying a completely sustainable wooden product.
All our pine is FSC certified Northern Scandinavian Pine. We only use the highest grade joinery pine.  All our wood is kiln dried  with a moisture content below 10% this gives us the confidence that the timber will acclimatise to its new surroundings without warping or bowing.
Our oak is sourced from France and the USA and is the highest furniture grade oak available. It is less likely to expand and contract, so splits, or cracks are rare. It's sought after because of its balance of durability and good looks. All our oak comes from sustainable sawmills.
Cast iron hooks
All our coat rack hooks are made from solid cast iron. We do not use steel or plastic hooks which can be found on cheaper coat racks. The cast iron has a natural antique finish which will generate a beautiful patina as they age. Our hooks are super strong and can easily accommodate the coats, scarves, bags or anything else thrown at them!
Steel brackets
All our metalwork is handcrafted by our small UK based steel fabricator. The brackets are hand bent using traditional metal working methods from one single piece of 6mm thick steel rather than welded together or mass produced from a machine. Once the bracket has been made, all burrs are removed, corners are rounded, polished and the final stage is to clean and degrease.
We believe that our brackets are the finest available on the market. Each pair of brackets will support up to 40kg in weight.
Finishing
Solid oak coat racks
Our solid oak coat racks are finished in a clear hard wax oil which protect them from dirt and liquid splashes. The colour and grain of the oak is intensified, creating a look which suits both modern contemporary interiors and classic country houses.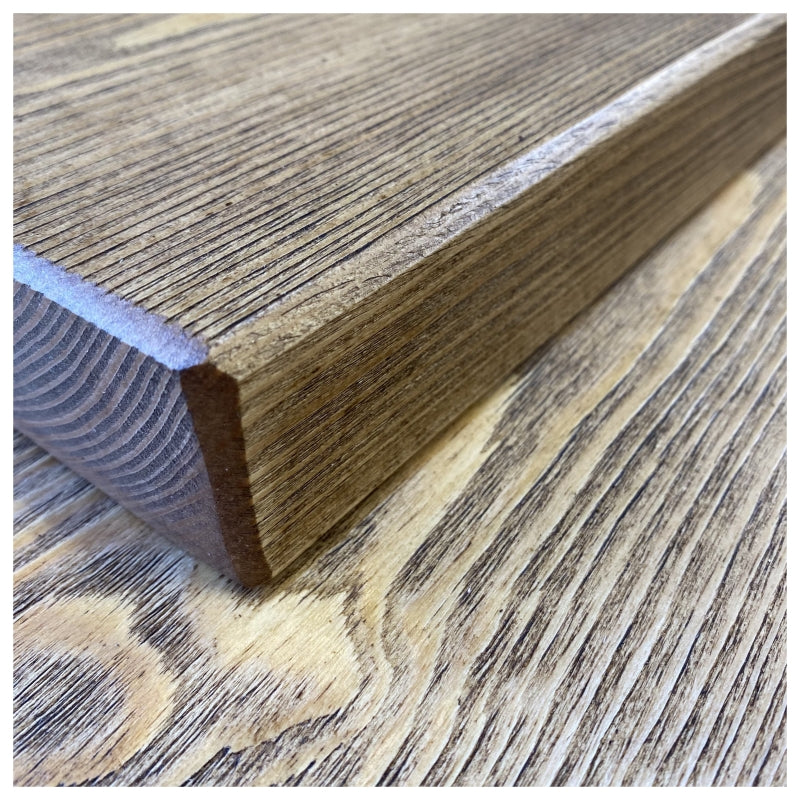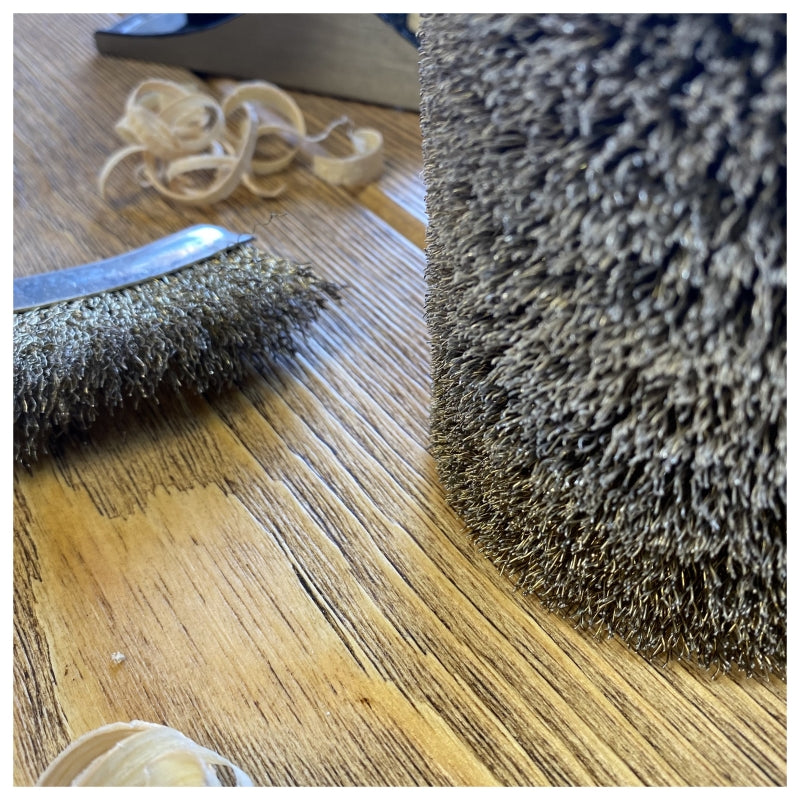 Solid pine shelves
All our metal bracket solid pine shelves are hand prepared using our multi-stage brushing, sanding and waxing process. The brushing (with brass and nylon brushes) protects the wood by removing the soft fibres and creates a unique raised grain appearance and texture.
We use a natural beeswax finish on our shelves. The application of wax intensifies the grain pattern whilst protecting the timber with a water resistant finish.
Fixings
Our wall mounted coat racks and metal bracket shelves are heavy and it strongly recommended that they are fitted to either a solid or hollow wall using the fittings included in our Easy Fixing Pack.
Your parcel will include all of the necessary fixings and full intructions to safely install the coat rack or shelving.
Our Easy Fixing Pack includes:
Solid wall fitting | Solid wall plugs and screws.
Hollow wall/plasterboard fitting -| Specialist (Gripit) fixings and screws. We also include the 20mm flat wood drill bit to install the Gripit fixings.
With our metal bracket shelves we also include a 3mm pilot hole drill bit for attaching the bracket to the underneath of the shelf.
Caring for your purchase
Our coat racks and metal bracket shelves are designed to be used indoors. The coat racks have been finished with a hard wax oil, which will protect them from dirt and liquid splashes. Our coat hooks are made from solid cast iron, extended exposure to water or damp conditions may lead to discolouration of the hooks.
We used natural beeswax on our solid wood shelves. The application of beeswax helps intensify the grain pattern whilst protecting the timber with a water resistant finish. To help the wood retain its colour, we recommend applying a coat of clear wax once a year to help keep your item looking pristine.